Fast & Free Shipping

Free on all orders, no minimum

45 Day Money Back Guarantee

No questions, risk free trial

Call/Text: 800-330-3799

Mon-Sat 8:30AM - 4:30PM
Get Your Free Trial of CBD!
Exclusive Promo Code Needed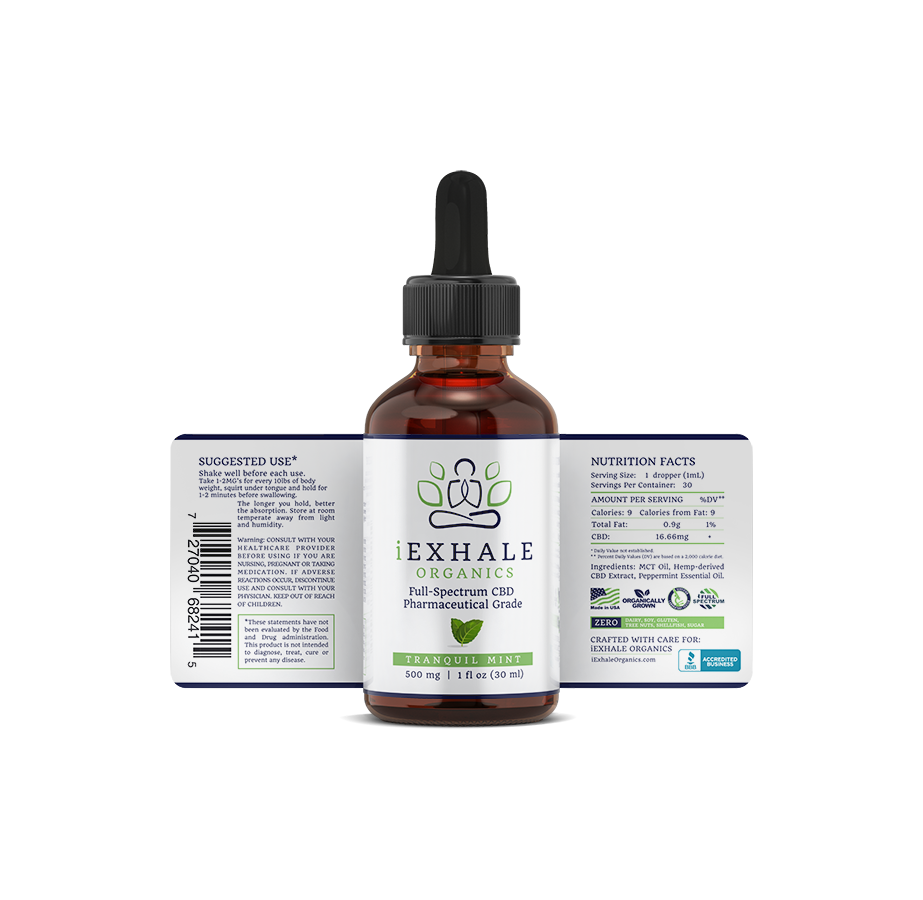 Unlock The Benefits of CBD
Discover how this miraculous non-psychoactive oil is dramatically increasing the quality of life for 1,000's of people...
Fast Acting: Liquid Drops for Fast Relief

All-Natural: Safe & Effective

Organically Grown: Free of Harmful Stuff

Third-Party Tested: Ensure Accuracy
Tranquil Mint CBD drops + phyto-cannabinoid mixture with trace amounts of CBC, CBDV, and CBG. Our full-spectrum drops have a high concentration of CBD with dozens of other cannabinoids that work synergistically together creating what is known as the entourage effect.
😊 Anxiety, Stress, and Mood Support
😱 Pain and Inflammation Support
💧Highest Bioavailability
🇺🇸🌱 Organically Grown in the USA
🧠 Brain and Nerve Health - Rich in essential Omega 3, 6 & 9 Fatty Acids
🌿Great Tasting Tranquil Mint
Click the "Add to Cart" button now for a natural way to start feeling better!
All orders ship within 24 hours, Monday-Saturday.


Exclusive Offer With Promo Code...
Save 80% (just pay for shipping)
750MG Tranquil Mint Drops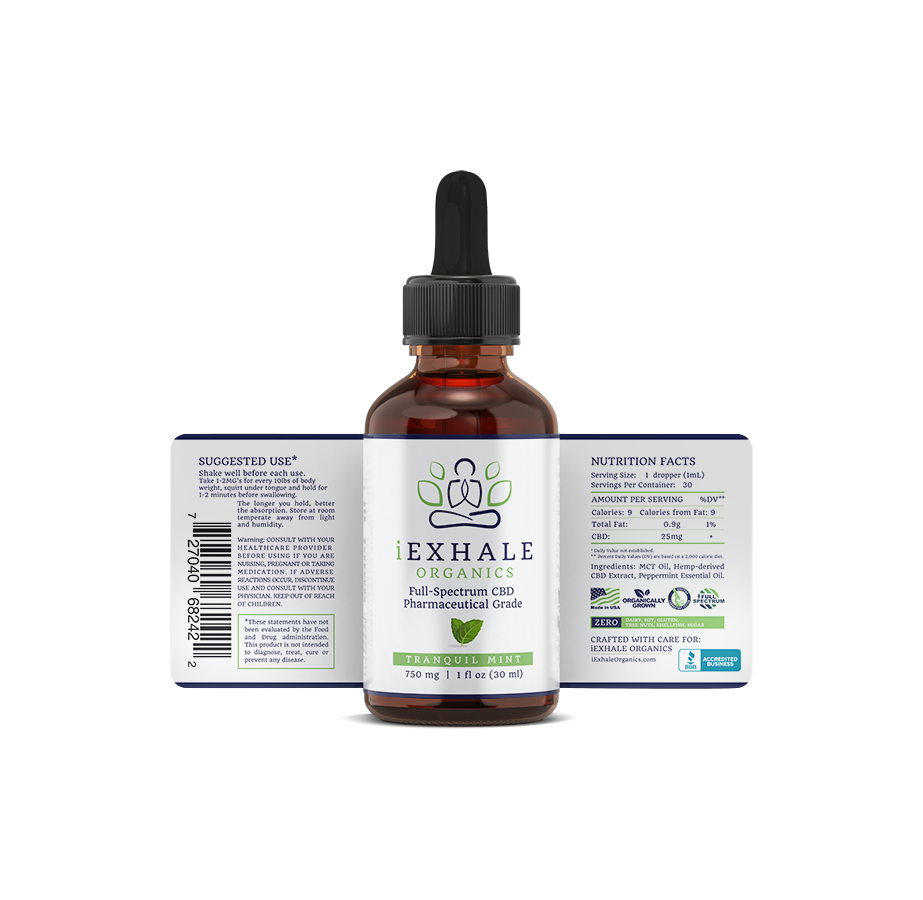 Your Offer: $14.99 s/h
Subscription, only $59.96 after first month (cancel anytime)
500MG Tranquil Mint Drops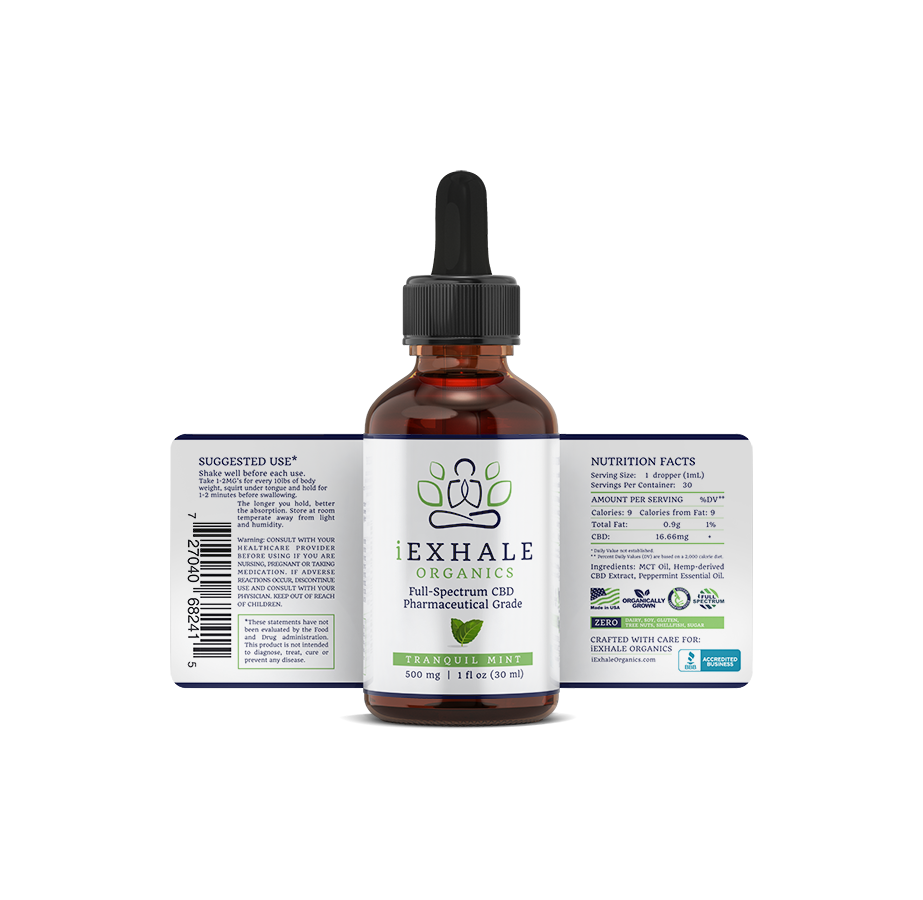 Your Offer: $11.99 s/h
Subscription, only $47.96 after first month (cancel anytime)
iExhale Organics was founded with a simple and earnest mission in mind – to offer safe, high-quality CBD supplements to support your health. Our focus is on leveraging nature's healing power to help you.
We are very passionate about natural and holistic remedies to improve health. We are a Family owned and operated business based in Charlotte, North Carolina.
We buck against the mentality- if you don't feel well, reach for a pill. When it's possible to heal your body using natural and alternative strategies there is NO NEED for pills.
We know that our CBD can help you as well, thank you for considering us!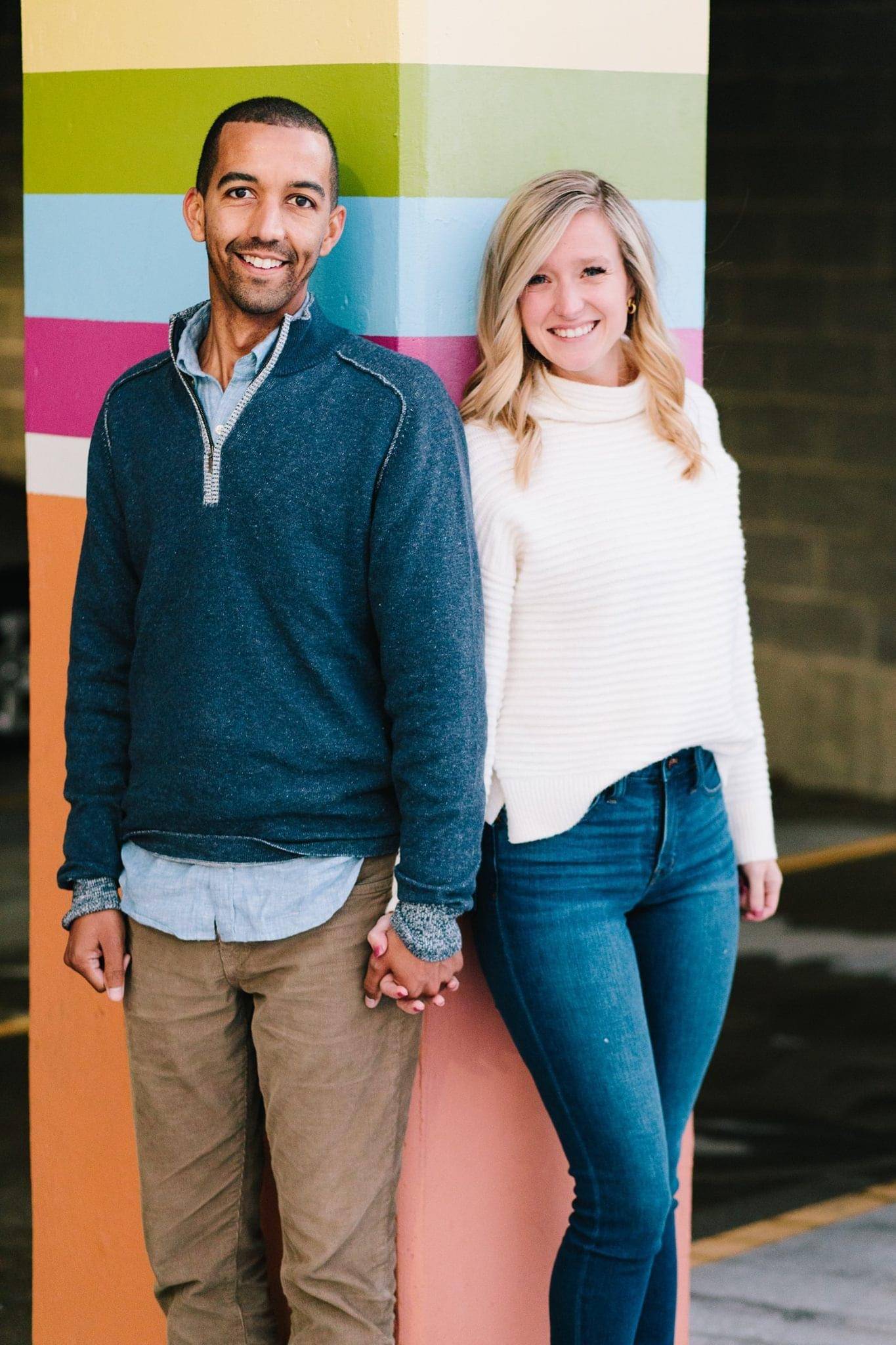 Our products are organically grown and processed in the United States. You'll get all the benefits of CBD without the psychoactive high that is our promise to you.

We hope CBD can become a natural solution for your pets, loved ones, and self. We want to inspire and empower you to live your best lives! Our website is a platform to natural and holistic healing and wellness.
We believe that Mother Nature can truly heal us! Come join us along with thousand others who've benefited with our full spectrum CBD products.
Cheers to Wellness!
Lanier & Emily
"My two young labs absolutely love this toy. They are rough on toys, so we have to work with them on not trying to destroy a toy the moment it is given to them.

This "flying squirrel" immediately became and continues to be a high value toy, so it is put up and out of the way when not being played with. Lightweight and flexible, but even so, the toy is really durable."

CBD, short for cannabidiol, is one of over 104 naturally occurring cannabinoids found in hemp, a plant variety of cannabis sativa. CBD, unlike THC, is not psychoactive, meaning it does not give you a "high" and has significant health benefits.
Hemp: High CBD, Low THC
Cannabis: High THC, Low CBD
Hemp contains less than .3% of THC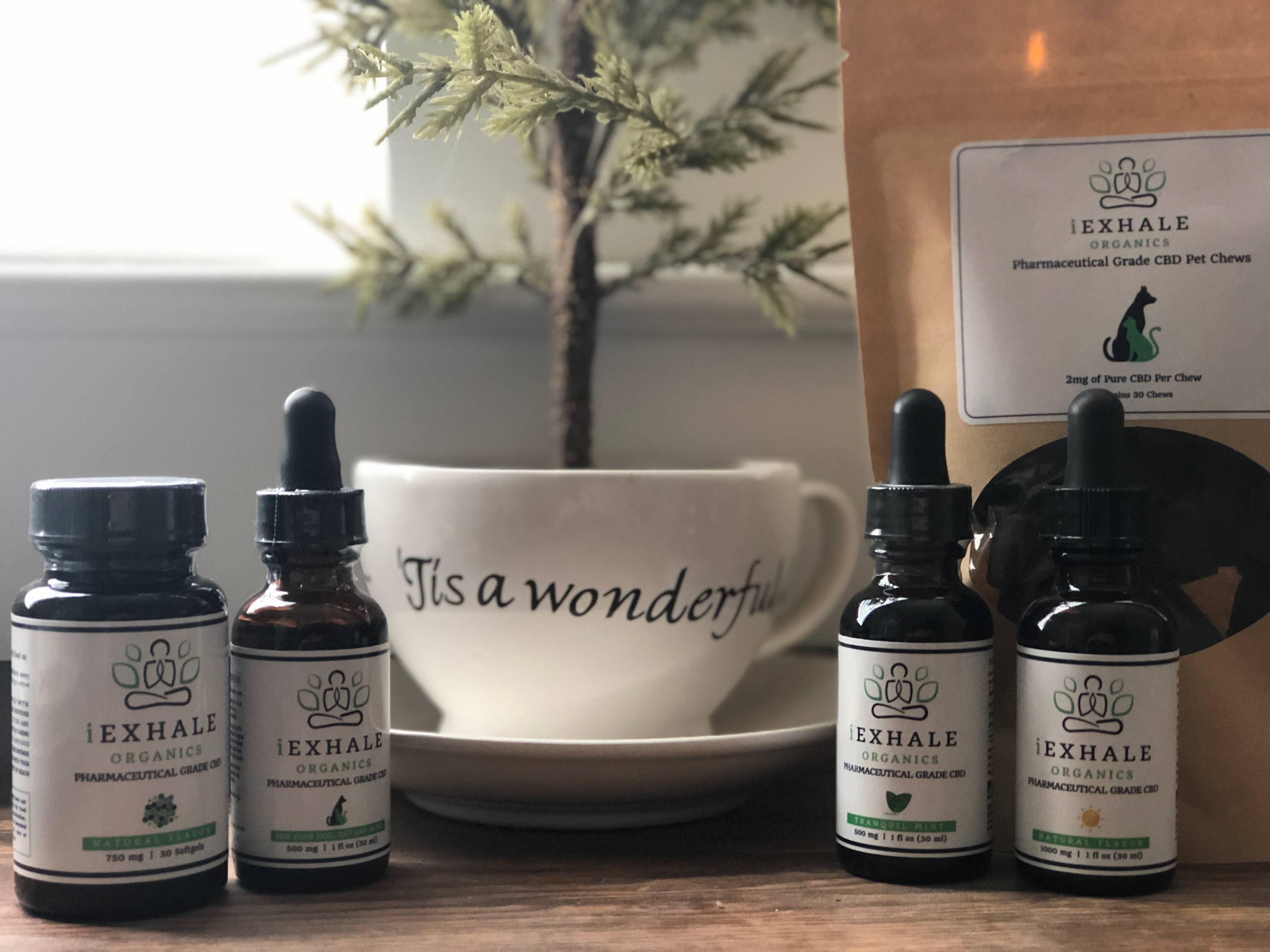 Hemp naturally secretes cannabinoids in its flowers. For centuries, these flowers have been used to bring relief to a wide variety of health conditions such as pain, inflammation, nausea, and anxiety.Our bodies have an endocannabinoid system (ECS), it is one of the body's largest neurotransmitter networks and is always working to achieve balance and homeostasis.

The best way to describe our endocannabinoid system is a balancing system, it sends neurotransmitters to all of your body parts to check that everything is working smoothly. When it finds a problem, it regulates it by sending further instructions to receptors that adjust how you feel and think.

Appetite, Hunger and Digestive Systems

Fertility, Pregnancy and Reproductive Systems

Healthy Sleep and Circadian Rhythm

Immune System and Functions
750MG Tranquil Mint Drops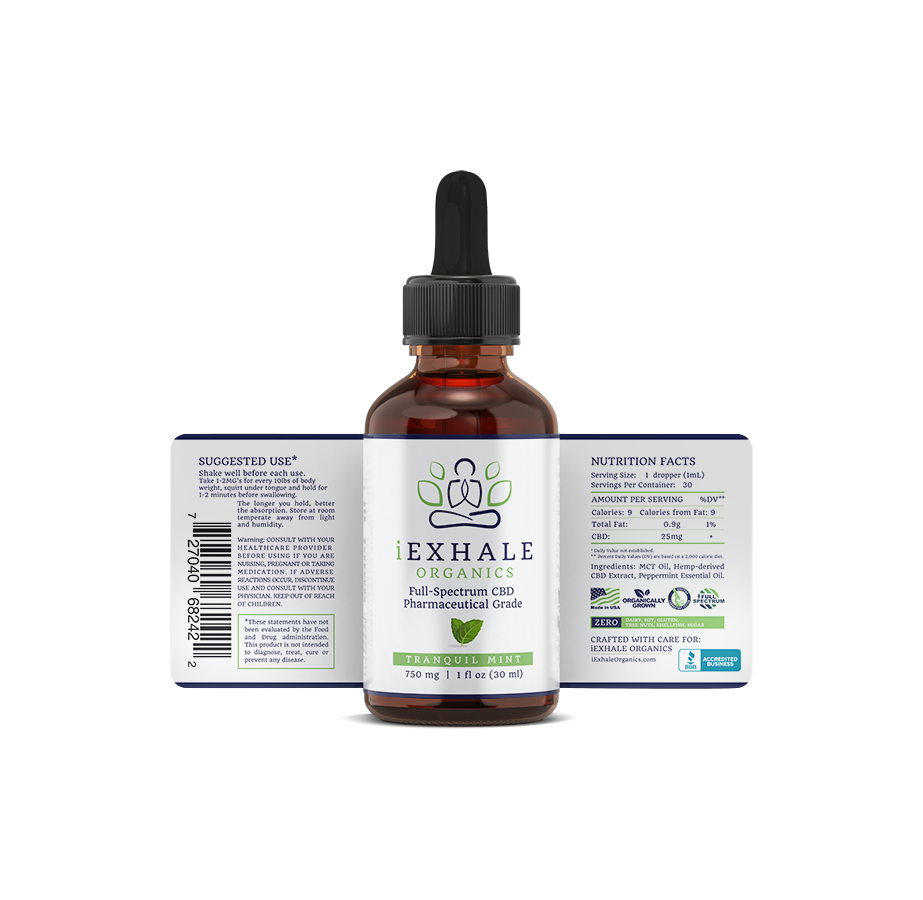 Your Offer: $14.99 s/h
Subscription, only $59.96 after first month (cancel anytime)
500MG Tranquil Mint Drops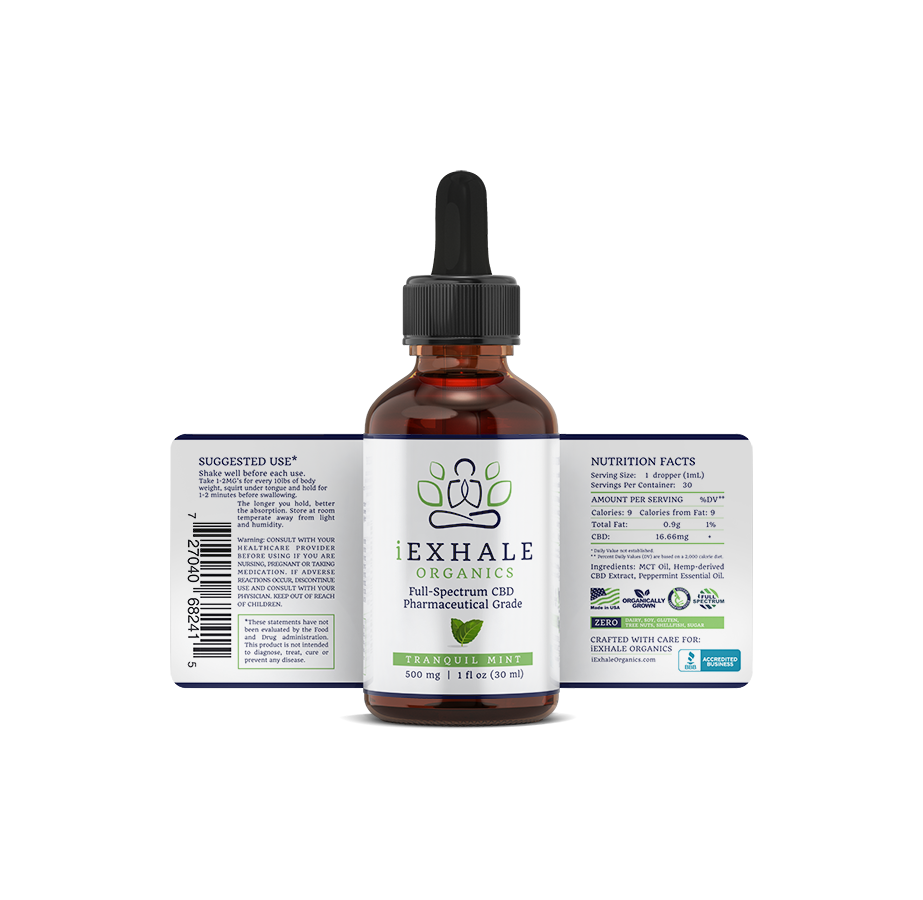 Your Offer: $11.99 s/h
Subscription, only $47.96 after first month (cancel anytime)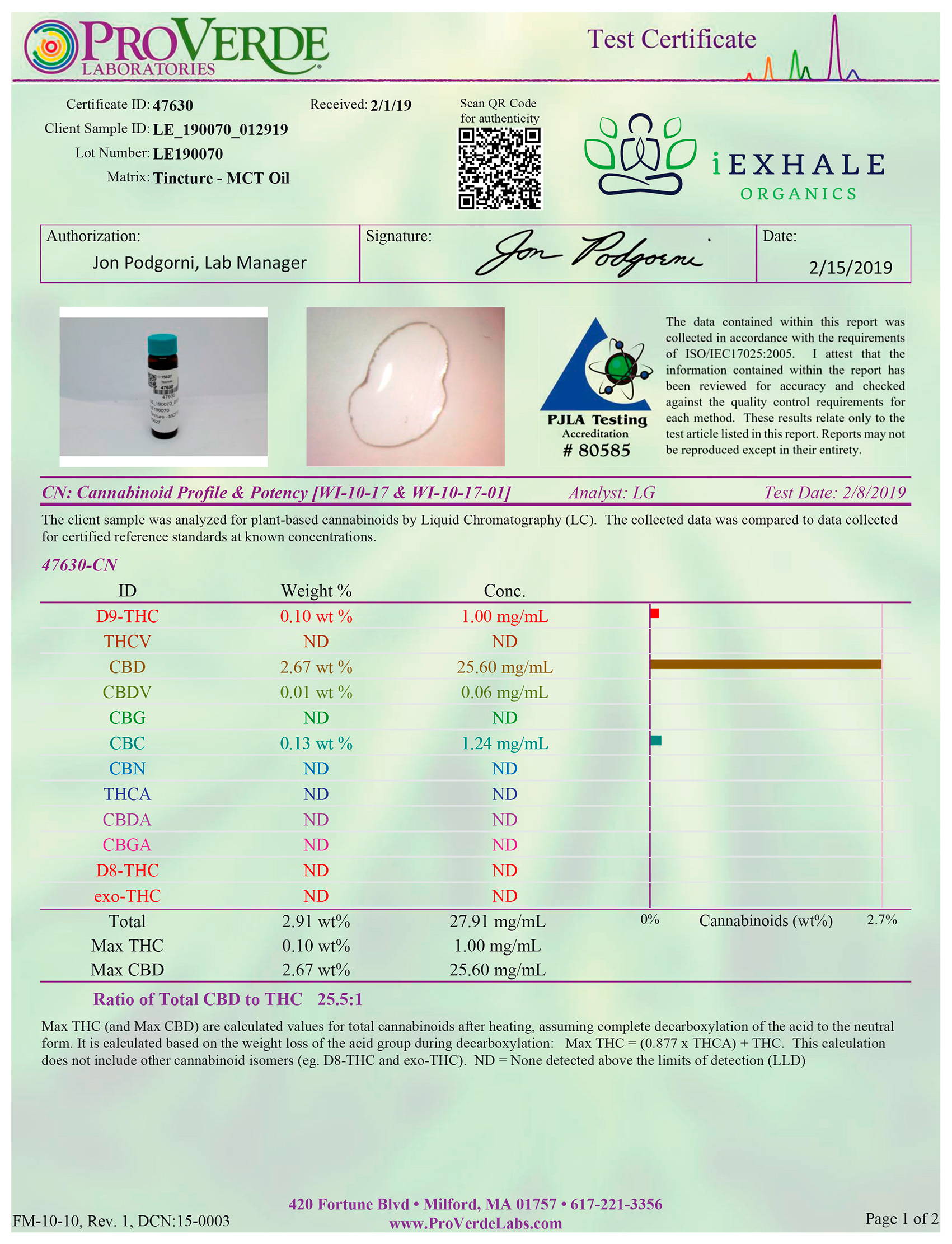 Good health begins with the purest products, thats why iExhale Organics goes above and beyond in testing our products because health begins on subtle levels. Every product receives third party lab analysis to ensure phytocannabinoid level accuracy, and the purity of CBD.
Our standards produce the highest quality phytocannabinoid rich hemp CBD oil available. We take quality and purity seriously, after all, we take our products daily along with our family and dogs.